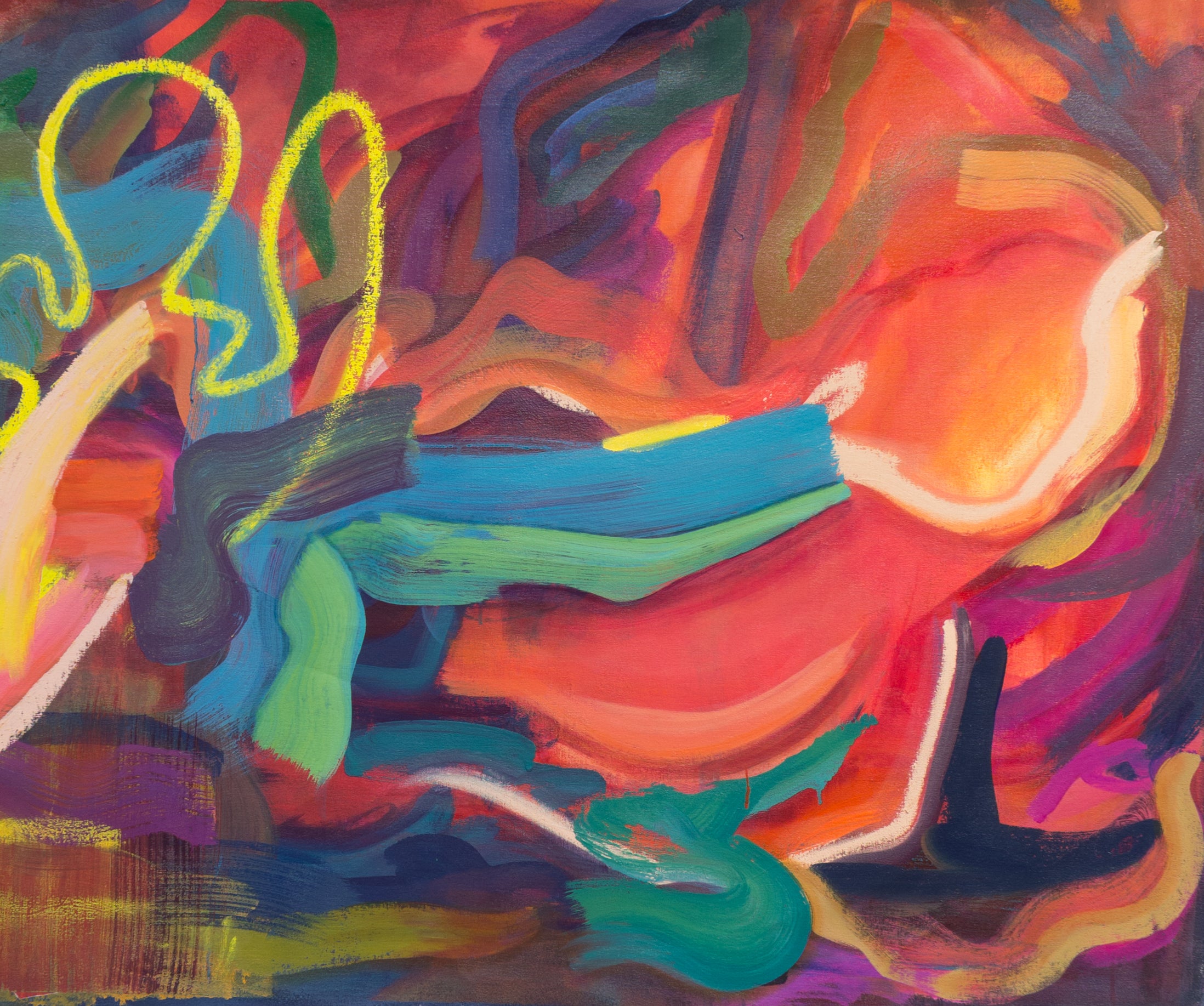 Spring Air (Aire de Primavera)
-
2020, 24 5/8" x 56 5/8" (62.55 x 143.8 cm), Acrylic on stretched canvas, mounted on aluminum stretchers.
Art can always be a place to escape to without having to travel anywhere.
This was a piece made at the beginning of Spring, and a month into the New York lock-down. Despite the circumstance, the color palette remained vibrant. Gabriela Gil reflected that this perhaps was a reflection of her hopeless optimism, or just a subconscious method to compensate for the visual stimulation she would normally have if she left the studio, when trees around the city burst with cherry blossoms, and multicolored tulips open up everywhere. 
References that come to mind: the beginning of Spring in NYC, flowers, cherry blossoms, optimism, Jill Nathanson's mentorship, tulips