My Second Year in NYC
Thu, May 27, 21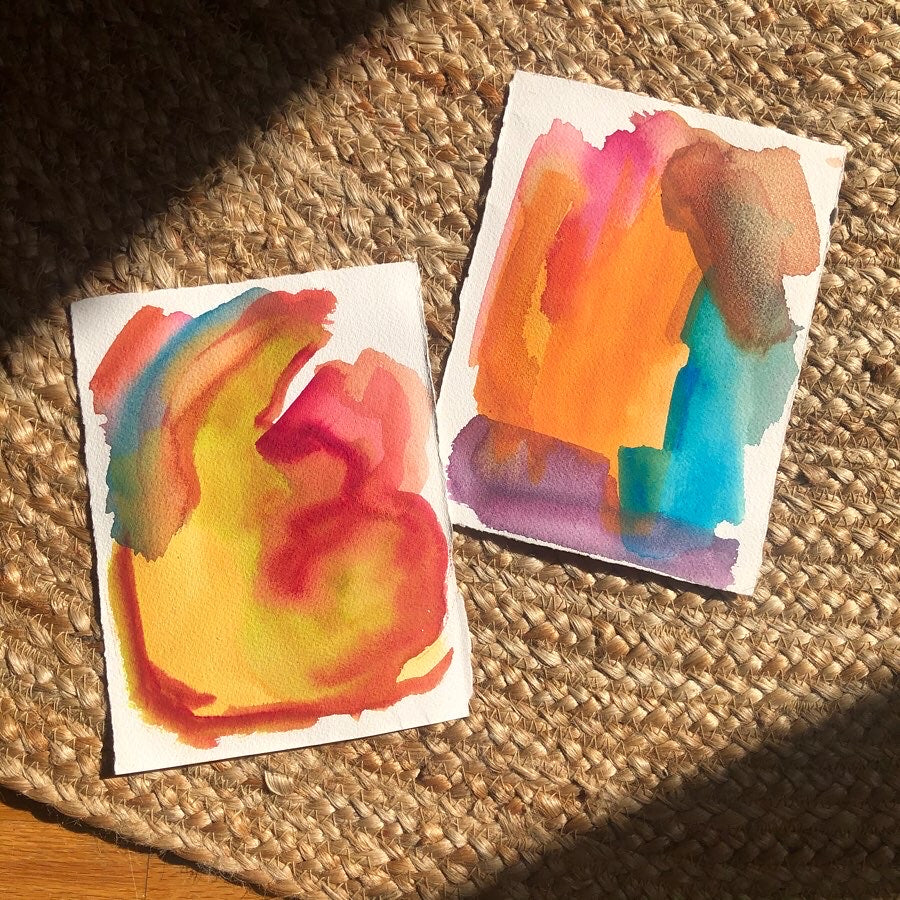 This past February marked the second year since I moved to New York. It was an interesting year because most of it coincided with the pandemic, the Black Lives Matter protests, and the U.S. elections. I stayed here the entire time and witnessed the City transform, protest, and celebrate. More than witnessing though, these events and the uncertainty, inspired me to lean into the moment, and make the best out of circumstance.
.
As I look back on this year, I am grateful that I did.
.
.
I did two semesters at the Artists Student League of New York under the mentorship of Jill Nathanson.I would credit this experience for the expansion in my use and understanding of color. Additionally, Jill encouraged me to play with more surfaces, and paint on unstretched canvas. I've been painting mostly unstretched since then. I find it allows me to approach the work with more freedom, and courage. This painting on cardboard is one of my favorite ones from around this period. 
.
.
New York City Crit Clubcontinued to be a great way to get honest and challenging feedback on my work, but also form connections with talented artists in New York, and beyond. Last year, I primarily focused on improving writing and speaking about my art. Two of my favorite guest crits this year were Kimia Ferdowsi Kline and Paddy Johnson. 
.
.
Launched my new website at the beginning of 2020.  
.
.
Painted my largest piece to date, and the one for which I got the most positive feedback from my mentors and classmates this year: "Beacon of Light." This was the first painting I made unstretched. This is what it looked like prior to restretching it: 
.
.
Released a limited edition art book with 12 Color Sketches made between 2019 and 2020 called "Color Sketch." 100% of net proceeds were donated to SafeHorizon, a non-profit organization in New York that support victims of violence.
.
.
Released a capsule of 4 paintings and 3 collages of acrylic on paper during the Spring, as a way to spread optimism during pandemic months.
.
.
Got a new studio assistant, Bruna :)
.
.
Painted a mural in SoHo (cross streets Broome and Wooster) as part of the movement that happened in the Summer when artists took to the boarded up store fronts to spread messages of truth, light, inspiration, love, and strength. I titled it "Libertad" (Spanish for "Freedom"), and wrote a poem to go with it. 
.
.
I participated as a guest judge for an art competition in Honduras titled "Creando el Futuro de Mañana" ("Creating Tomorrow's Future") where we encouraged Hondurans ages 6-18 to submit drawings and paintings that portrayed the future they wished to see once the pandemic was over, and/or the things that they realized as being the most important in their life. This was one of my personal favorites by Linda Cristina Colindres (age 13): 
.
.
I had a 2-month solo exhibition in New York City from December through January in a 3,000 sq. ft space in the heart of SoHo. Coincidentally, the gallery was just a few steps away from where I had painted the mural in SoHo back in June (in the same cross-streets Broome and Wooster). I titled the exhibition, and the series, Time & Space because the body of work I presented explored elements of space and time, especially since more than half of it was done in my NYC studio during lock-down months. 
. 
.
Additionally, I wanted to capitalize on the fact some people would not be able to see the work in person to share the experience with them digitally beyond just sharing a video. With this in mind, and inspired by the nativity scenes I grew up seeing and making with my family while living in Latin America, I made roughly 12 miniature installation rooms with paintings form the series. This ended up opening a new door for me in terms of how I think about presenting work, but I also enjoyed woking on other mediums to communicate visually. 
.
.
The biggest take-away from this experience was meeting a lot of New York locals, particularly artists who have been living in SoHo for decades. As many recounted, walking into the exhibition reminded them of the times when the commercial stores that exist today were all galleries and artist spaces. As a matter of fact, I learned the exhibition space of Time & Space was the former studio space of Mark di Suvero.
Lastly, at the beginning of 2021 I was excited to learn that my Siamese series was selected to be displayed at The Oculus in New York City as part of a virtual art show organized by MvVO's Art AD Show 2021. The show will be up through May 31st. 
.
.
It's been a long year, but I am grateful that hard work paid off. Most importantly, I celebrate another year living my life-long dream of working on my art everyday, of having the opportunity to share it with others, and of feeding the never-ending curiosity about ways in which I can communicate visually. 
.
.
Unedited text written by Gabriela Gil