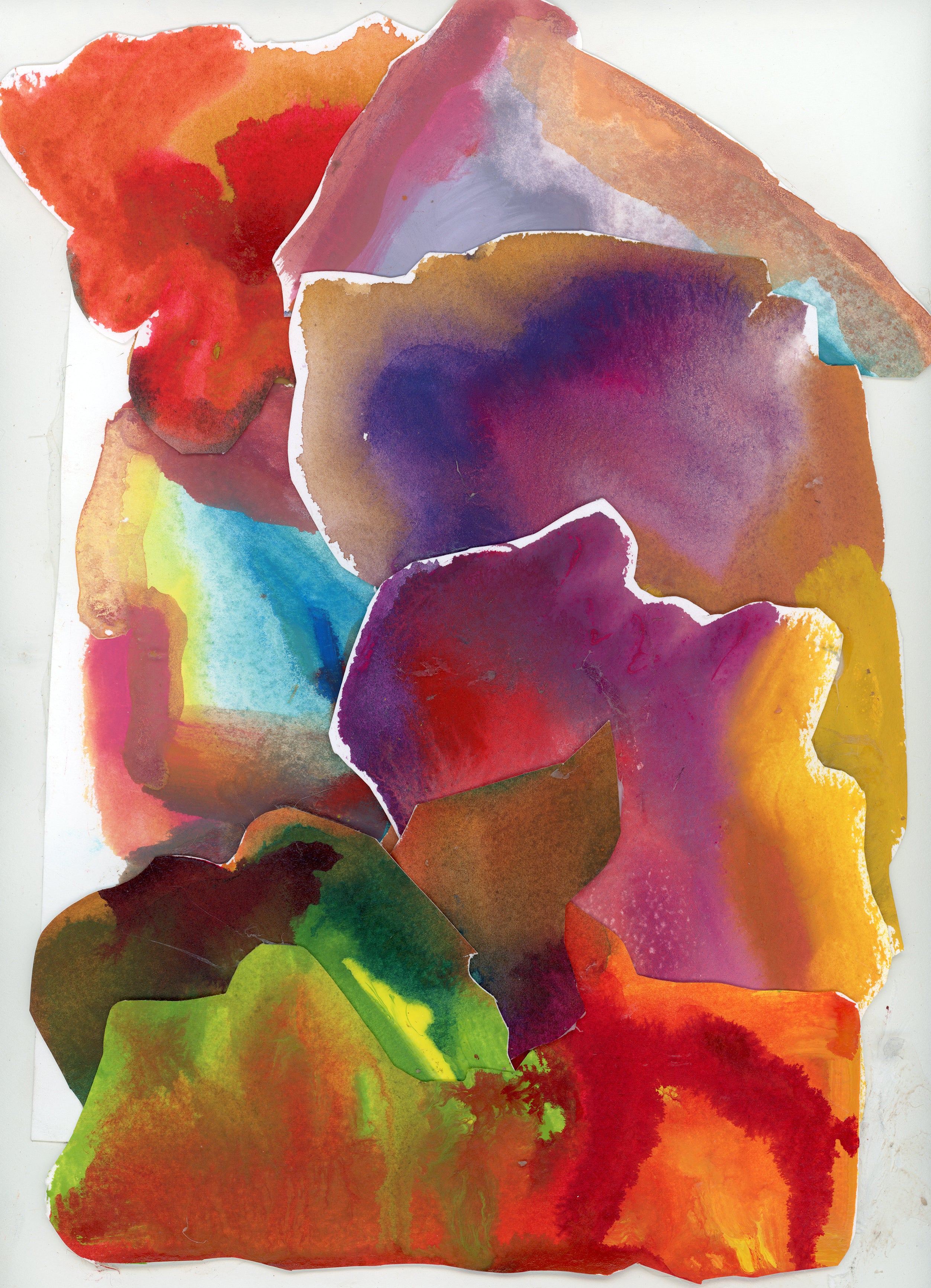 Putting Out Fires (framed)
Free NY shipping. Excludes taxes.
2020, 17 3/8" x 14 3/8" (44.13 x 37.51 cm), Collage of acrylic on paper, float-mounted on acid free cotton paper. It is framed using UV protective acrylic and solid maple wood. 
Gabriela collaged 6-10 different color sketches on paper to form one multi-layered, and colorful composition.