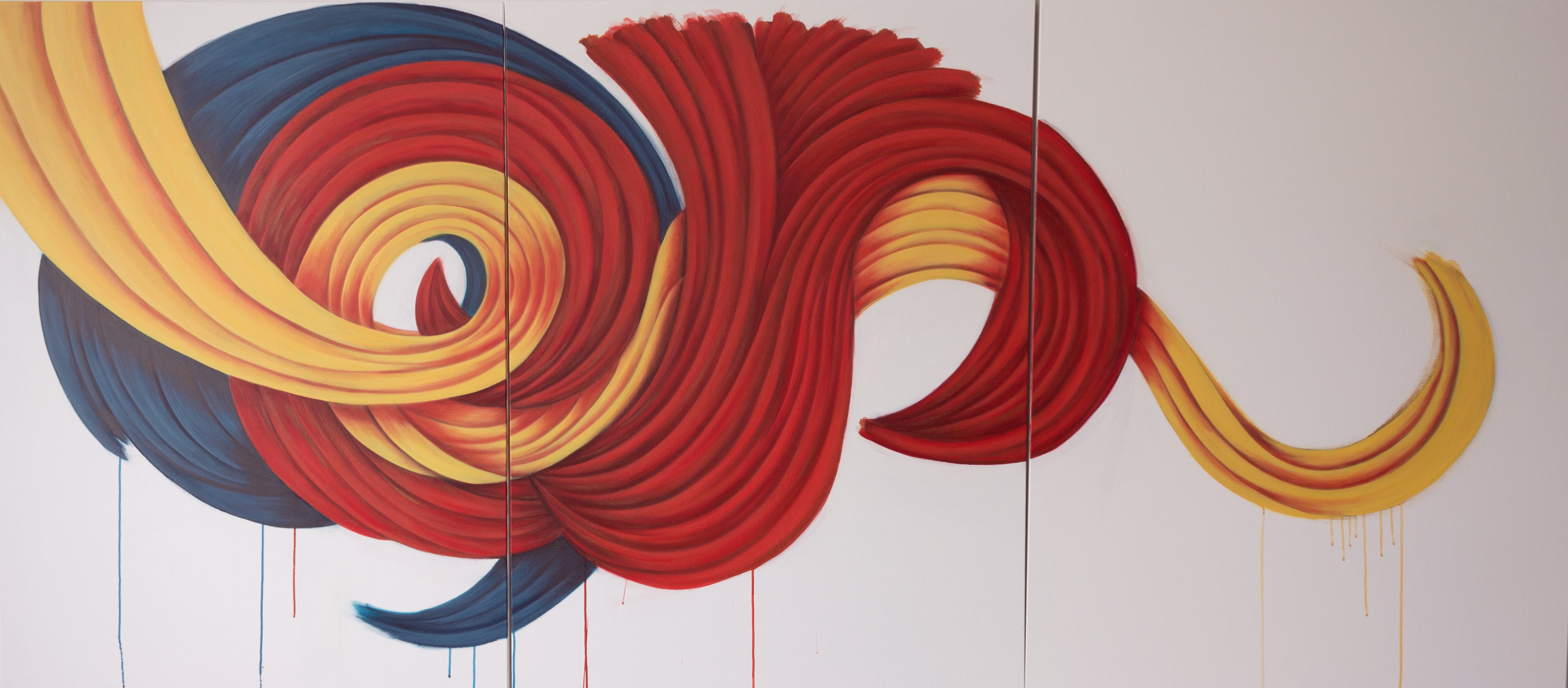 Passing By, 2018
Passing By was a commissioned painting for the private collection of James Bong Enterprises, a real estate company with key holdings in downtown San Francisco, California. The collectors gave Gabriela Gil free range to come up with a piece that would convey movement, and positive energy.
The piece was completed during a one-month residency in their 833 Market Street property.
Passing By, 2018, 48" x 108" (121.92 x 274.32 cm), triptych of acrylic on stretched canvas.