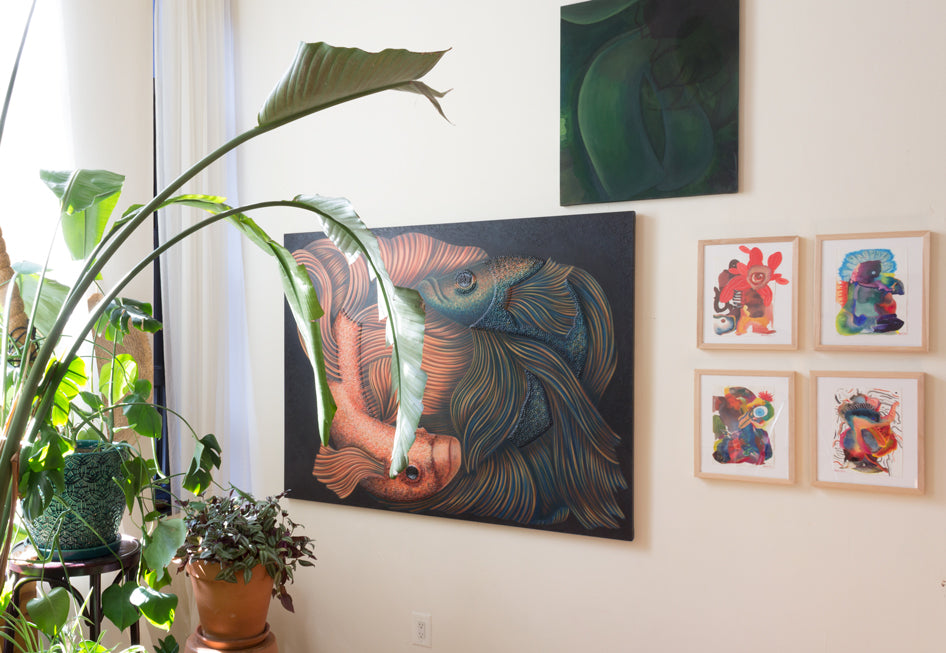 Select Collages
2021-2022
The idea behind these collages was to use imagination as a way to create scenes, environments and characters from abstracts paintings I made between 2019 and 2022. The end result is a combination of abstract shapes, vibrant colors, and imaginary creatures inspired by nature. 
Materials used include pure pigment, ink, color pencil, acrylic, gouache, and pastel on paper.
All pieces are one-of-a-kind, and come ready to hang in 11 x 14 solid wood frames.