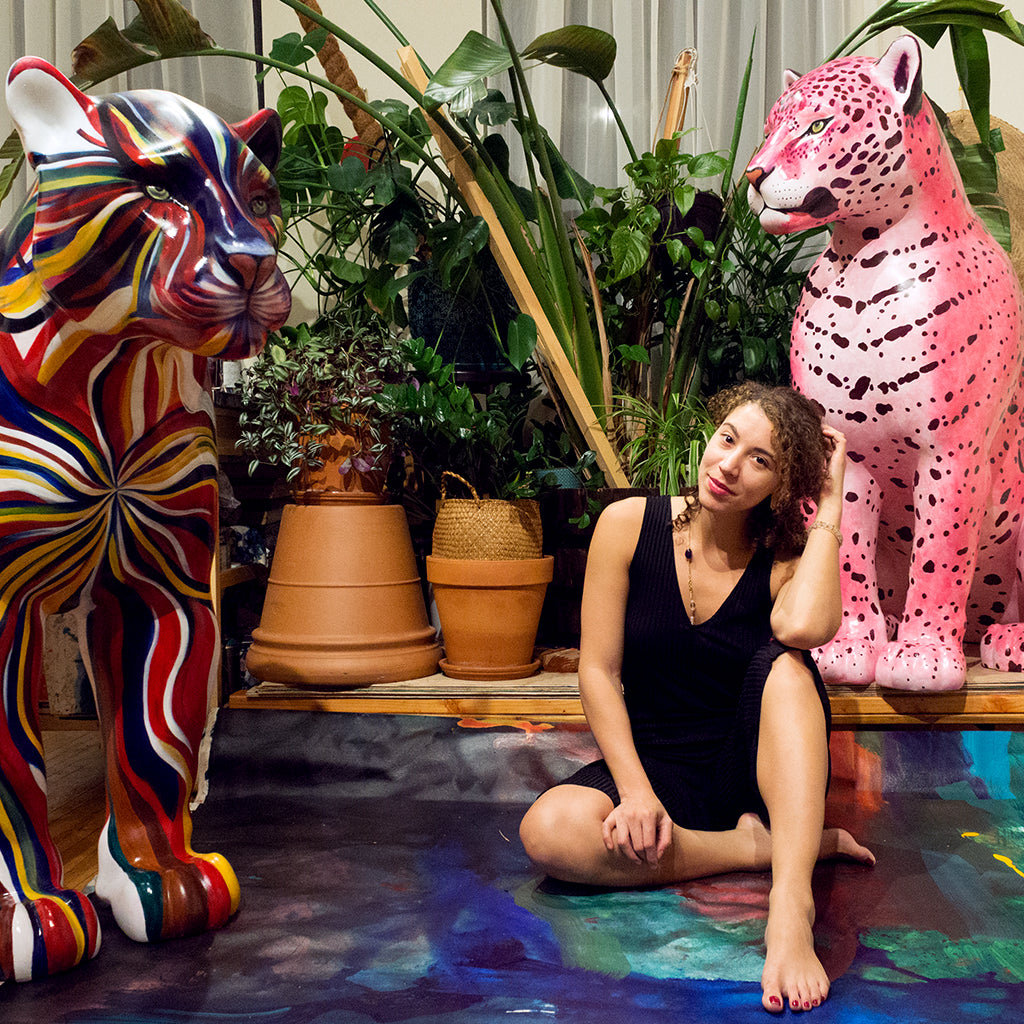 Jaguar Parade
2022
The Jaguar Parade is an initiative that began in Brazil with the goal of driving awareness and funds for the conservation of jaguars. "The Path of the Jaguar" and "Pink Warrior" were exhibited at the Bank of America Tower and Times Square in New York City during the month of October, and were sold at auction. The net proceeds went to organizations that are doing work to protect jaguars and their habitat: Panthera, WWF, UNEP-WCMC, UNODC, Wildlife Conservation Society, and The Lion's Share.
Gabriela Gil (b. 1989, Tegucigalpa, Honduras) grew up throughout South and North America prior to establishing her studio in New York in 2019. The constant migration fostered a multicultural perspective, and nurtured her interest in art as a way to transcribe her personal experience using visual language. Gil is particularly interested in creating multilayered pieces that use organic shapes, rhythm, and vibrant colors that lend tribute to nature and her Latin American heritage. 
The paintings and collages in this collection are a curated selection of available works that reflect the techniques Gil used for the jaguars. If you would like to stay informed about her upcoming project sign up for the email list at the end of this page.