Why I make art in 2020
Tue, Oct 06, 20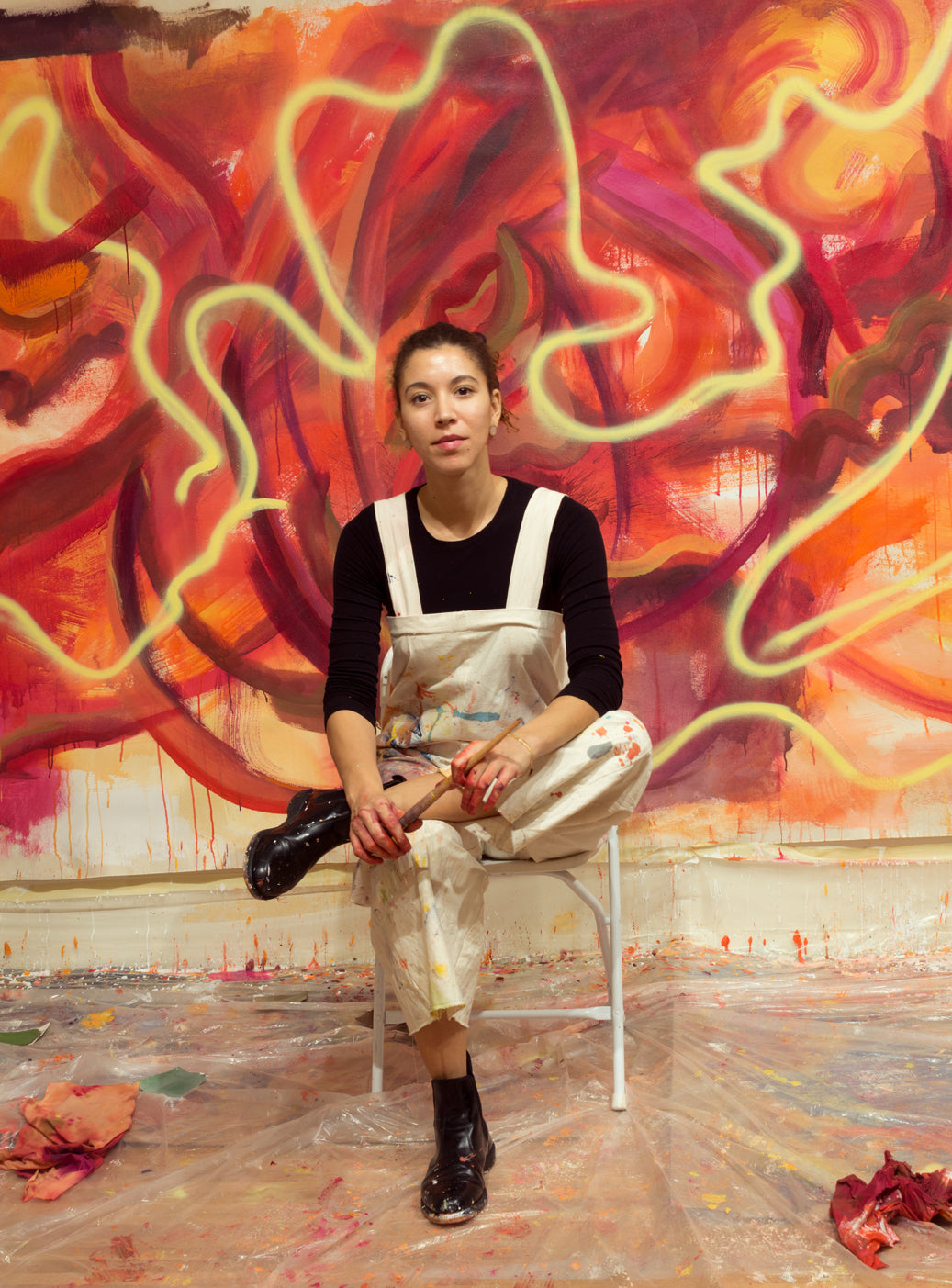 Connecting elements of the immediate present through the use of line, color, and rhythm, are the foundation of my work. This combination of line and organic shapes in my painting reflects an admiration for both nature's softness and the human instinct to connect. 
Line is lyrical. It represents language and direction in my art. My use of line as an element of painting reflects my hand and my body's movement
.
Accessing a state of flow, mirrors my movements in both dancing and painting. This gives into an instinctive feeling. The painting calls for and asks of me; to which I cannot predict or control - this allows me to stay present, and on my toes. 
Connecting with family through dancing is a reflection of my Latin American heritage and remains one of the most sensitive elements of my formative years. My practice is built on this personal experience of growing up surrounded by warmth, vivid colors, rhythm, and luscious nature. 
Painting is physical for me. My first creative expressions were on a stage, when I was five. The freedom of dance and movement allows for an intimate process of push and pull, between structure and giving in to instinct. You have to follow the steps, maintain a pose, and mind your surroundings while dancing. However, in order for everything to flow harmoniously, you have to also give in to the rhythm, and to the movement that comes from nowhere but from within. Space plays a recurring role in my work as I explore the inner space of memory and my personal experience in how paint occupies the surface. 
This creative process drives me forward and pulls me into the present moment. Ideally, the paintings result in a visual that gives the viewer a possibility to connect to the moment as well. 
Parting away from representation, following in the steps of abstract expressionists and contemporary abstract artists.I see my work as collaborating with the past, while exploring the scope of painting in the present time. Through immediate and unmediated gestures, the interaction of color and mark making - I seek to explore the limits in language as movement with paint as the subject.
Edited by Catherine Haggarty