Reflecting about "Time and Space"
Mon, Dec 28, 20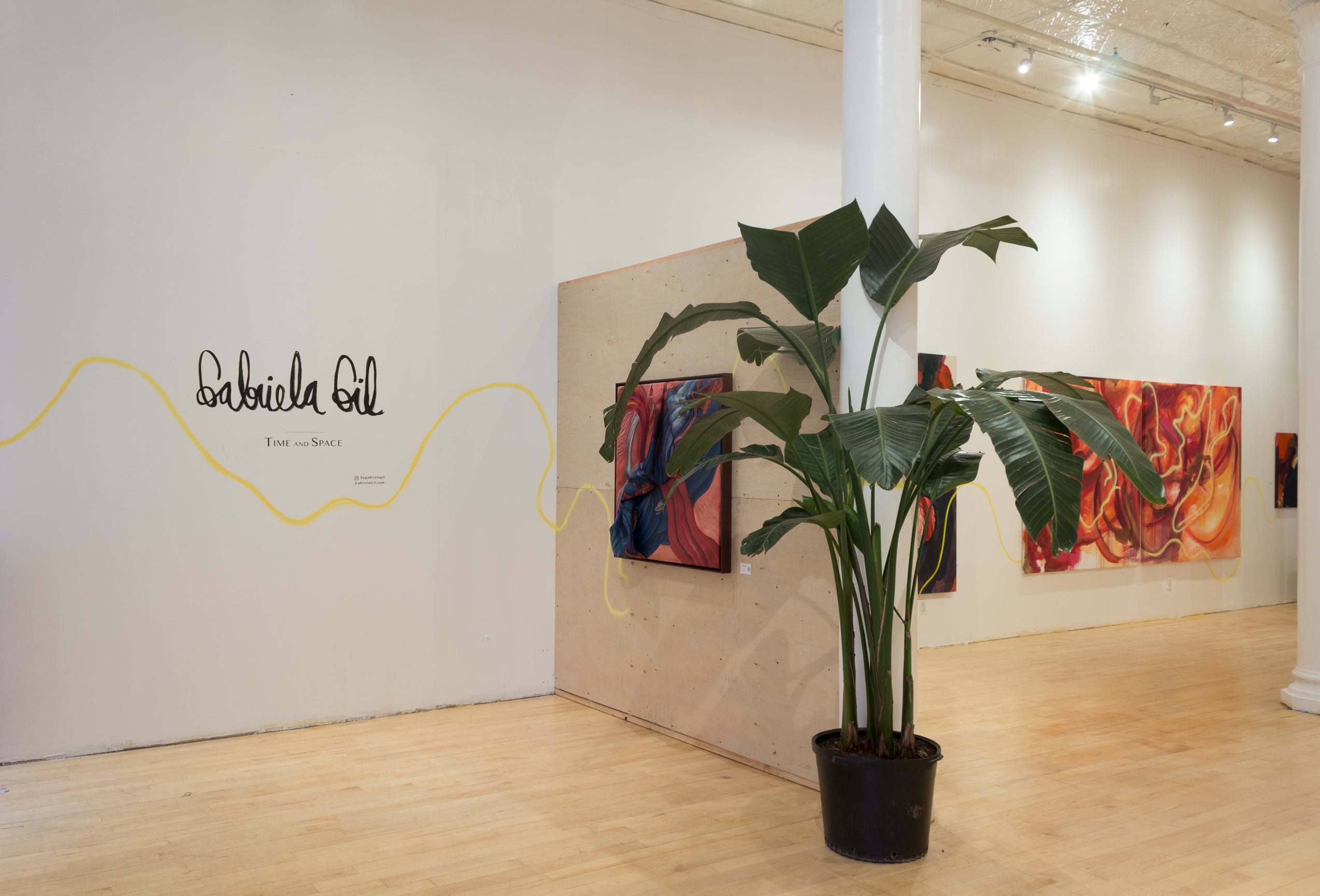 My first New York Solo exhibition, "Time and Space," is extended one more month, through January 30th. 
For the second half of the exhibition, I decided to incorporate seven of the favorite paintings from the "Siamese" series. This is a very significant series for me because it represented a bridge -  from my professional life as I knew it, and the one I envisioned. I worked on it for three years, prior to relocating my studio from San Francisco to New York. For me it carries a story of grit, of patience, and of determination to create the life I want to live. 
.
When I started the series I had already been working with technology start-ups in Silicon Valley for five years. By most counts I had a very promising career ahead, but instinctively I knew I wanted something different. I wanted to live a life doing what came naturally to me for as long as I can remember.  I think this is what we have to pay attention to when trying to figure what is it that we are here to do. For me it was expressing myself visually, and creating things out of nothing. These passions helped me in my corporate job, but I could not help think that I could be wasting untapped potential by not listening to my gut, to my nature, and by putting these innate skills at the center. 
.
.
That is where "Siamese" came in. Inspired by the beauty and strength of Siamese fighting fish, this body of work was the one I used to hone in on foundational technical skills, to focus my research and develop a cohesive body of work I could present as my oficial transition to a career as a full-time artist, and finally, it was my first take on challenging the status quo of how artists share their work with the public. Similar to "Time and Space," I rented a 5,000 sq. ft commercial space in downtown San Francisco and turned it into a gallery for one month. The paintings hung from the ceiling exposing both the highly detailed surface, and some of the story exposed on the back. 
.
.
Shortly after the exhibition, I packed up my entire life in San Francisco and made the move to New York. The intention was of commitment - commitment to live a life of purpose, commitment to learn and grow as both an artist and entrepreneur, and commitment to be brave enough to follow my heart, not just my mind. 
"Time and Space" was the body of work I began working on immediately after coming back from a research trip in South America and settling in New York, on February 10th, a few days before my birthday. It was no coincidence. 
.
As I settled in, and I thought about the path that laid ahead. First of all, I wanted to go back, before moving forward. I wanted to understand what I liked, what I thought, what I felt, what I wanted to say, what drove me forward - in short, my why. 
.
.
This lead me to two years of extensive experimentation across materials, colors, mediums, and techniques. I swiftly moved from building large scale Siamese fighting fish with acrylic and thousands of metal thumbtacks to sculpting canvas, collaging both paper and canvas, thinking about space beyond the surface, and letting go almost entirely of the figure. 
.
As I sit in this room with works from the last five years, I reflect on my evolution as an artist, and person. It feels like a long way from when I first decided to start building that bridge, yet I still feel like I am just starting. I appreciate the common thread I notice between all the paintings, and some things are starting to become clearer - to both my eye, and mind. It is a treat to be with these paintings before starting to work on my new body of work - whatever that may be. All I know is that there is still much to learn, much to explore, and much more to create. 
.
I am tremendously grateful in this journey. 
.
.
.
If you are in New York before January 30th, you can see the exhibition every day from 12-7pm in 484 Broome Street. 
.
.
Written by Gabriela Gil
Photos by Gabriela Gil, BFA, and Rey Santiago