Art in times of Corona
Tue, May 05, 20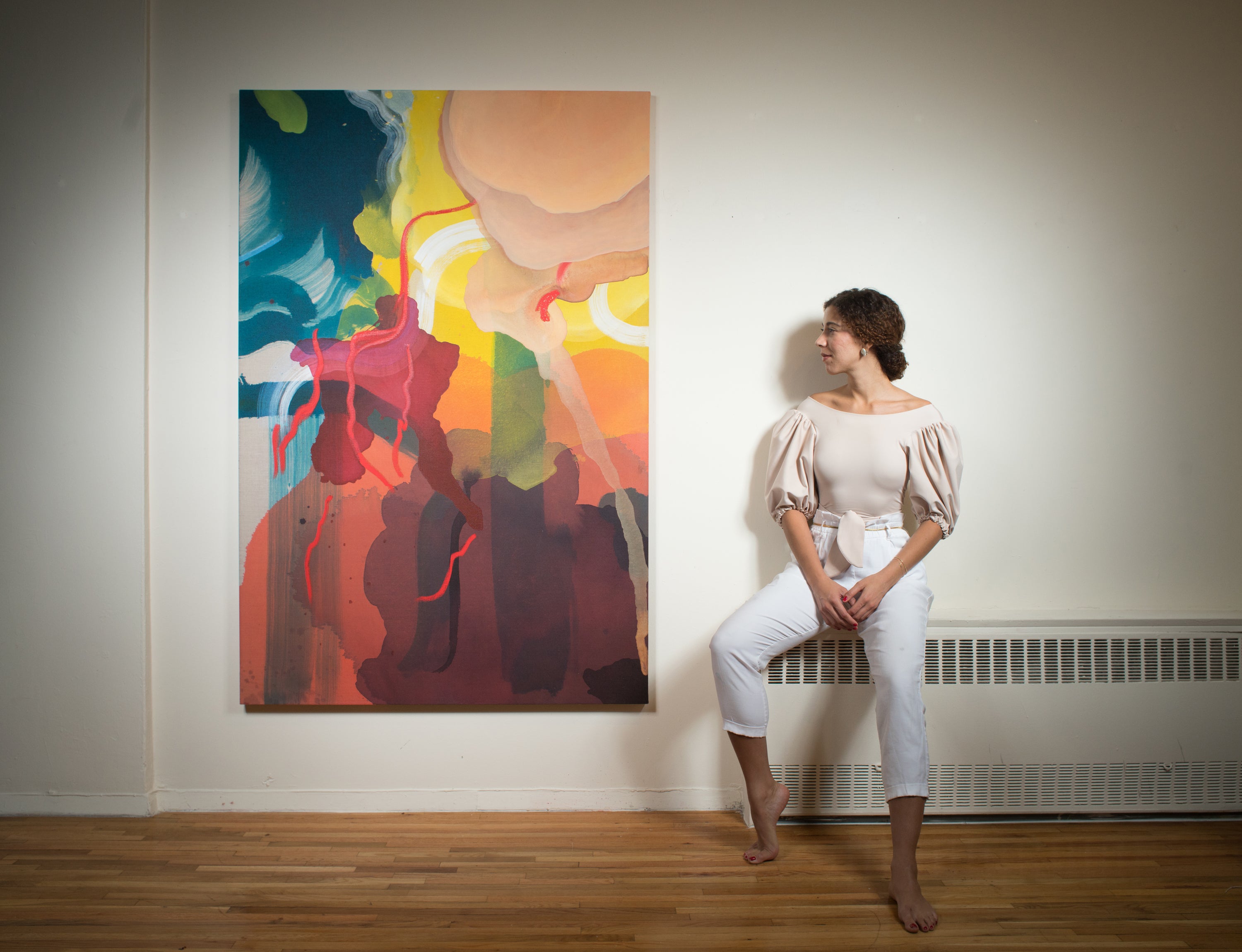 We are all in this together, while at the same time apart. These are interesting times, unprecedented for my generation, and most likely, times which we will never forget.

As an artist, I feel fortunate to be able to turn to my art to process the myriad of thoughts and emotions that run wild; but, at the same time I am aware that the art that is being created these days carries with it a value beyond aesthetics. Just as humans painted their daily lives in remote caves millennia ago, today, we are documenting an important moment in our history as humans, and as a society.
Only time will tell what narratives the art from this period will reflect. However, based on the conversations that are currently taking place, I predict that among those stories we are going to see diverse perspectives around hygiene and health, of virtual spaces as well as personal ones, of the importance of human life and communion, and of the environment and our relationship to it.
In my personal practice, the main reason why I want to bring my ideas into the visual plane is because I want to catalyze a connection with the immediate present through art. When I let my body guide a gestural mark along a 6-foot surface, or massage a large pool of pigment into the pores of a fabric - I am present. I am connected with the material, with the color, with the movement, with the moment, and with the emotion. And it is through this vast world of colors and unrecognizable figures that I want to captivate the heart, before the mind. Why? Simply put, I believe that this brings us into the present moment, and it is only by being present that we can learn to harmonize with ourselves and our surroundings. There is no denial that the loss of harmony, balance, and connection with ourselves and nature has gotten us to where we are today, to this exact situation. That said, instead of influencing my practice towards a different direction, these days of quarantine have only reaffirmed my mission.  
My practice has been prolific these days, and I notice that my colors remain as vibrant as ever, if not more. The latter perhaps is a reflection of my hopeless optimism, or even a subconscious method to compensate for the visual stimulation that I would normally have if I could leave my studio. After all, it is Spring in New York (my favorite season of the year), when the trees are bursting with cherry blossoms, and multi-colored tulips open up everywhere.
---
Originally written in Spanish on April 19, 2020. Written and translated by Gabriela Gil. 
 ---
Image 1: Gabriela Gil next to "Noche de Ronda" ("Night Stroll"), 2019, 72" x 48" (182.88 x 121.92 cm), Acrylic, oil stick and gesso on Italian linen. Photo by Rey Santiago.
Image 2: Cave paintings of cervids at the Lascaux Caves in France. Photo of the  Wellcome Collection.
Image 3: Gabriela Gil, "Spring Air" ("Aire de Primavera"), 2020, 38" x 46.5" (96.52 x 118.11 cm), Acrílico y óleo en lona.